The unfortunate outcome of this situation is heightened security measures. Yet all too often, current security methods are insufficient (e.g., some devices only detect metal objects). And the measures that do work tend to cause frustration (longer wait times, body searches, etc.).
Can more effective security-enhancing technologies be developed without sparking wait time and privacy issues? Could we not come up with a portable system allowing security officers to detect metallic and non-metallic objects that pose a potential threat to other travelers and staff?
For example, in air transportation, the Canadian Air Transport Security Authority (CATSA) reported in its 2018 annual review that the number of passengers screened had risen from 51 million to 66.3 million per year over the previous five years—a 30% increase. CATSA also indicated that air traffic is expected to double within 15 years.
Currently, luggage is scanned using X-rays, while passengers go through a metal detector. When in doubt, security staff will ask passengers to go through a full-body scanner, which requires passengers to stand still for a few seconds. If the scan is inconclusive, passengers must submit to a manual search by a security official. Although wait times can vary greatly depending on the size of the airport and time of day, it often takes more than an hour to get through airport security.
Transport Canada has identified three problems with this process:
Resolving alarms takes time and monopolizes resources, which can cause major security delays. Any decrease in service efficiency leads to increased security risks.
Body searches are not always effective, especially if the alarm involves more intimate areas of the body, a religious article of clothing, or a person wearing a medical device (e.g., a pacemaker) or a cast or bandages. Resolving such alarms can require police intervention.
Body search methods are considered too intrusive both by those subjected to them and those administering them. No one likes to be touched in intimate areas such as the breasts or genitals.
Airport security systems also raise technical challenges. For example, the metal detectors used are unable to detect explosives or handguns made without metal. Even certain metal-containing devices designed to set off explosives (e.g., detonators) may not trigger alarms if the amount of metal is under the scanner's detection threshold. That's why small metal items such as zippers do not always trigger alarms. Without visual inspection, a passenger could therefore easily conceal an explosive device or ceramic knife on their person—especially during times of peak passenger traffic.
These problems will unfortunately get worse as the level of air traffic increases. If nothing changes, the inefficiencies identified will lead to an increase in labor costs for security personnel and bigger security risks (inability to detect certain objects or substances, non-detection of threats due to time constraints). Clearly, improving methods is of the utmost importance.
INO is currently working on a technology that can solve these problems. We have built a prototype capable of detecting suspicious objects under clothing without any contact. The prototype uses a terahertz imaging system with a wavelength that is safe for people and can detect both metallic and non-metallic objects hidden under clothing.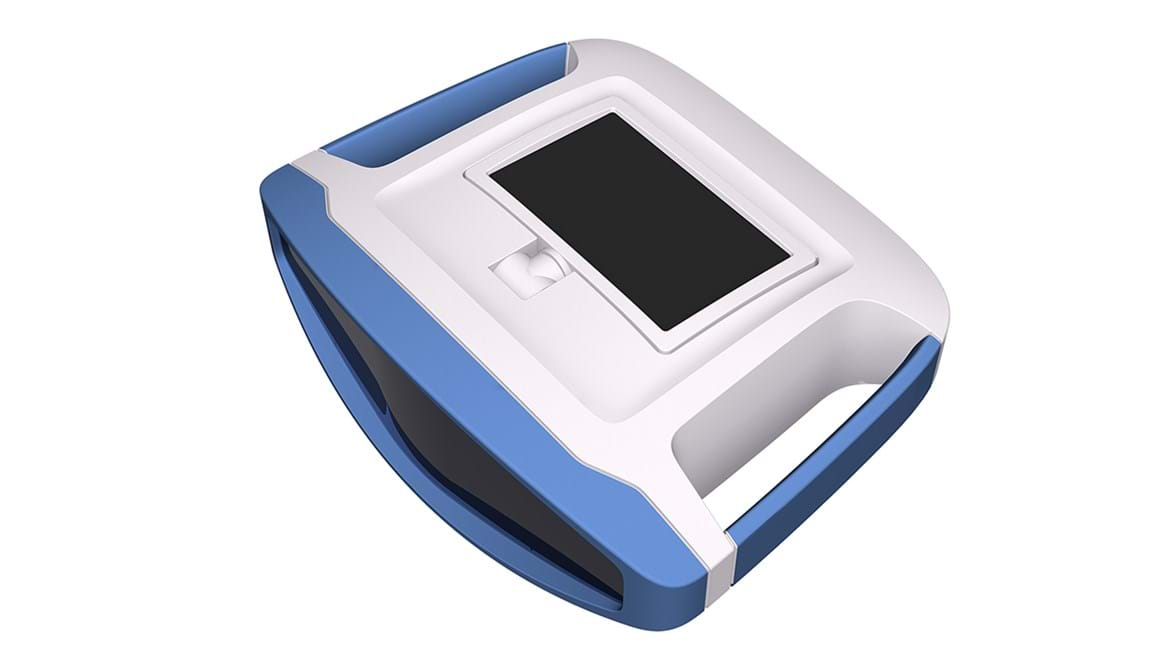 This small device (see photo above) eliminates the need for a body search and detects items that metal detectors and X-ray machines can't. Officers will no longer have to touch passengers' private parts or require them to remove their clothing. The video below demonstrates how the device works.
As you can see, our prototype addresses the three issues identified by Transport Canada and thus could lead to more effective security screening at airports.
INO's mission is to help companies and organizations solve problems like this. Our five-step method from conception to commercialization allows our partners to develop effective solutions to the technological and operational problems they face.
If you want to learn more about airport security issues and the INO prototype or are interested in working with us to develop technologies to help make the world a safer place, please contact me.