According to the UN, 43 cities will be home to over 10 million inhabitants by 2050, and 68% of the world's people will live in cities, as opposed to 55% now. This represents 6.7 billion people, compared to 4.2 million city dwellers today, and 751 million in 1950.
Increased urbanization means more roads, bigger buildings, and more infrastructure. And since concrete is the most widely used material in civil engineering, cities and builders will be using more and more of it in housing, transportation infrastructure, entertainment facilities, and more.
Unfortunately, concrete is not particularly durable. There are five main mechanisms that contribute to concrete deterioration: corrosion of metal reinforcements, sulfate attacks, alkali-aggregate reactions, freeze-thaw cycles, and leaching. All of these factors lead to varying degrees of deterioration over time.
Visit any of the world's cities and you will see structures that are visibly degraded or under repair. In Quebec, general inspections are conducted every three years on average. Available instrumentation has evolved and enables increasingly precise diagnoses by engineers and technicians in the field. Inspections carried out include visual inspections for signs of deterioration such as cracks, as well as additional processes such as coring to measure microcracks and monitoring of the chemical parameters of the structure (pH and penetration of the ions that attack metal reinforcements).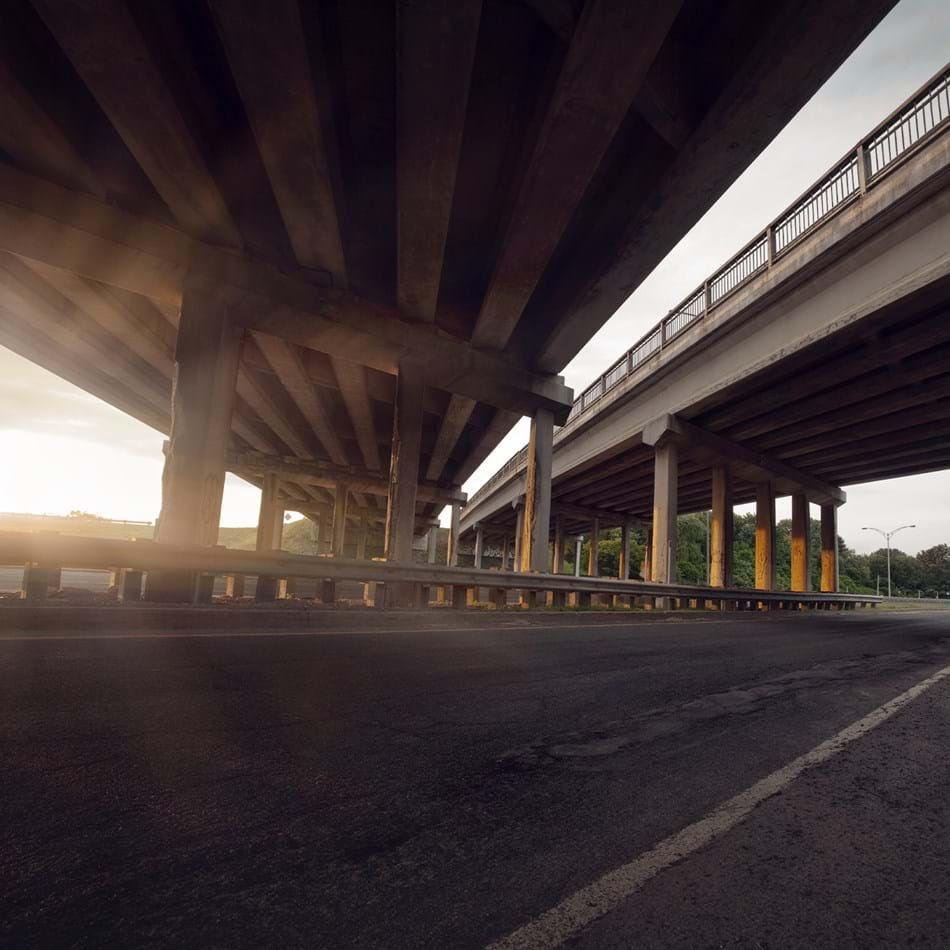 But how can we be more precise and, above all, obtain a true picture of the situation in order to make the best decisions and avoid disasters such as the collapse of the Concorde overpass on the outskirts of Montreal, or the Morandi bridge failure in Genoa, which killed 43 people in 2018 ?
Several years ago, the optics and photonics experts at INO developed a fiber optic chemical sensor capable of measuring concentrations of free chlorine ions as well as pH, crucial data for effectively monitoring the aging of concrete structures.
INO cameras could also be used in developing an image-based inspection system for viaducts and bridges. Current procedures using core samples and lab measurements are often long and laborious. With air voids, for example, if a test fails, the sample is sent to another laboratory. Results depend on the operator's skill level and the quality of polishing on the sample. In contrast, a system incorporating a camera and software like the ones developed by INO could quantify cracks and air voids in structures. Using artificial intelligence, such a system would provide data in real time, a prerequisite for rapid intervention when needed.
As needs grow, demand for fast, accurate inspections and measurements is set to increase. By teaming up with INO, you could help develop a solution designed to save the construction industry valuable time and money. For over 30 years, INO has been creating and developing innovative and useful technology to meet the needs of Canadian companies in a wide range of industries, including infrastructure and transport. Please feel free to contact me to learn more about what INO has to offer.