That's why you turned to us and our multidisciplinary team to develop your project, add value to your offering, and be more competitive.
But did you know that INO continues to support you even after a solution has been identified and developed? At INO, we know it takes more than a working prototype to achieve commercial success.
Whoever says new product says new production line, a challenge in itself. New know-how, new equipment, and new spending—it's a tall order for any company. You also need to do a test run to get a feel for the pace, process, duration, and more. There are so many things to think about. It's a big investment and a huge job.
INO has the production capacity to provide you with all the support you need. We can assist you in the pilot unit production phase and in short- and longer-run production by implementing the production strategy that best suits your market.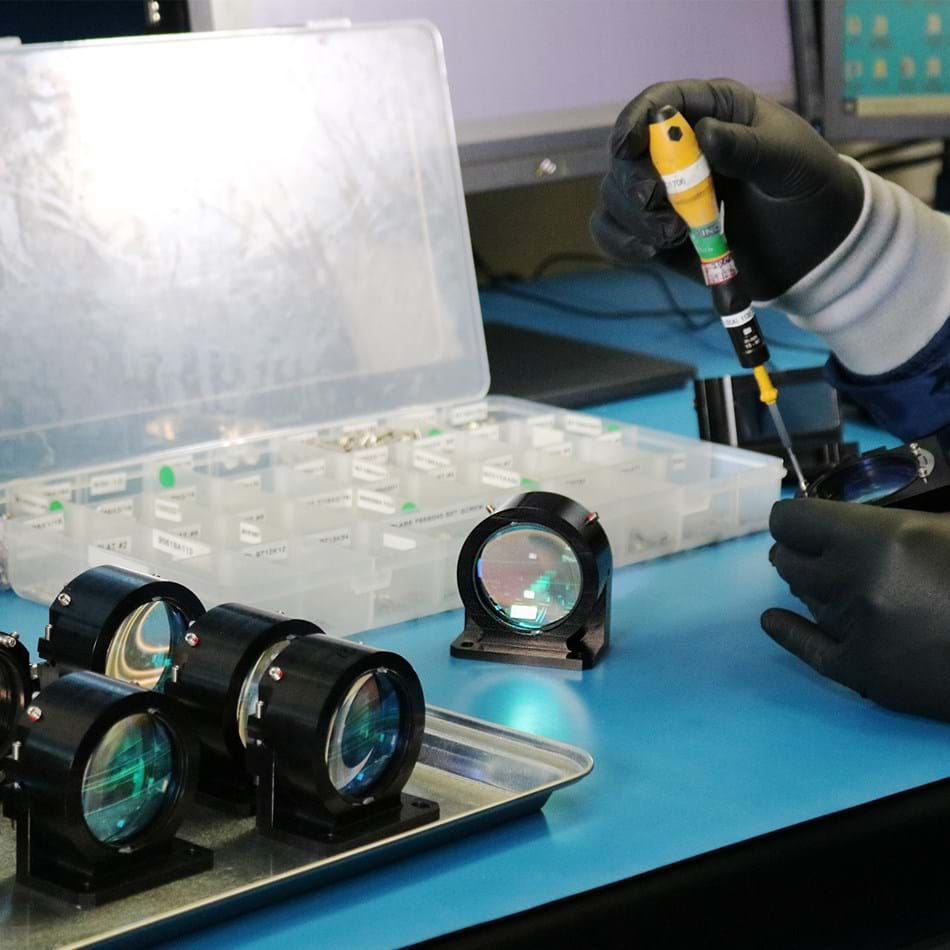 Every INO solution is optimized for production. From the outset, risks are identified and the most suitable components for your production requirements are selected. We also analyze obsolescence risks and qualify suppliers. Of course, we always work closely with you to make sure all your needs are met—we believe that close cooperation between all team members is of the utmost importance. R&D and industrialization teams have to work in synergy to solve technology issues and ensure that the design meets production and quality requirements, conforms to standards, and more. This reduces the time and cost of developing a suitable solution that's ready for pilot production and scale-up.
Once all methods and procedures have been fine-tuned, our team moves on to the next phase, that of regular production. We take charge of the pilot units and production until the decision is made to transfer production to a partner. We take your needs into account, choosing a partner who shares your approach and vision. Our hand-picked partners have extensive experience in system assembly, but we can also transfer production to a partner of your choice. Whoever is chosen, INO includes them in the development process so all associated requirements are taken into account, including automated production if required. Production is transferred to the partner in a very fluid and timely manner to meet the needs of each case.
INO supports you from day one. Our simple approach and wide range of services give you access to new technological opportunities, advice you can trust, and tailor-made solutions designed and engineered to meet your needs. Rest assured that our team will always be there for you every step of the way. Our mission is to help you be more productive and competitive. We are committed to your success, from project start to project finish and beyond.