Most public resources go toward firefighting rather than fire prevention, a situation attributable to a multitude of technical, political, and logistical factors. One potential solution for better firefighting is to use thermal cameras installed on satellites. These cameras can measure the heat given off by fires to help determine their precise location and intensity. INO has already developed one such camera system for the NIRST instrument embarked on the Argentinean satellite SAC-D.
Half of the 7,600 or so forest fires in Canada every year are due to natural causes (e.g., lightning). The rest are started by people. The problem wouldn't be so serious if fires were limited to those resulting from natural causes, because fires are important for forest renewal. However, the number of natural fires could increase significantly as a result of climate change. The Australian fires of 2019, for example, were brought on by extremely dry weather and record high temperatures, aggravated by violent winds. Conditions such as these could become more and more frequent as the climate changes, which is why it's vital to reduce the number of human-caused fires—and slow the pace of climate change. At the same time, we need to be realistic: even with a full complement of measures in place, total elimination of harmful fires is impossible, which is why fast detection and assessment are so important to fighting them more effectively.
Fires also have major economic consequences. Not only is firefighting expensive, but building losses, insurance payouts, and evacuations also come at a cost. As a case in point, the 2016 fire in Fort McMurray, Alberta, resulted in $3.77 billion in insurance payouts and destroyed 2,400 buildings. Between 1980 and 2018, an average of 29 communities and 13,000 people were evacuated every year in Canada due to forest fires.
One of the main political challenges involved in fighting forest fires in Canada is the absence of any central firefighting authority. Responsibility for firefighting lies with the provinces, not with the federal government, which makes it difficult to ensure uniform protection across the country. What's more, there is little political appetite to invest in prevention; funds are often freed up only after disaster strikes. Space-based detection initiatives must therefore be part of a broader approach, and that means putting pressure on government
In order to be able to detect fires quickly—and take action before they spread—the Canadian government has issued a series of criteria for potential detection solutions. Under the criteria, solutions should be able to:
Transmit data in 30 minutes or less
Take measurements at the appropriate time of day (between 3 p.m. and 7 p.m.), when fires are most intense
Detect all fires measuring 15 x 15 meters or more
Retrieve data for the entire country at least once a day
No existing solution meets all of these criteria. Fire tours are dependent on human observers and only cover a limited area. Aircraft are of limited use when there is too much smoke and don't have a wide enough range. New high-altitude pseudo-satellites (HAPS) could be effective, but it would take more than 75 of them to cover all of Canada. And for various reasons, the handful of existing satellites that do have fire detection capabilities are less than ideal for the job: their resolution is too low, their detection equipment is nearing the end of its life, their measurements are not taken at the ideal time, data transmission time is too slow, they don't cover enough territory, etc. A satellite system specifically designed for fire detection would be the ideal solution.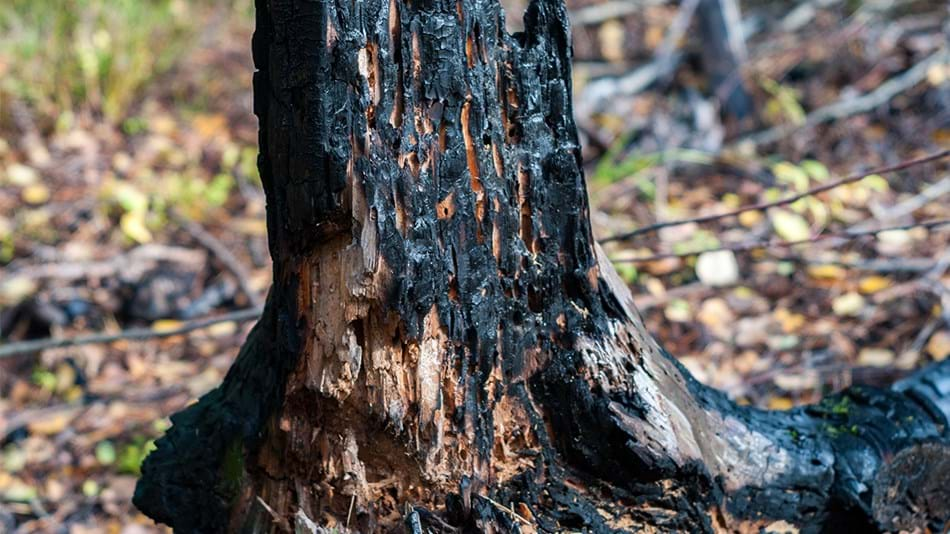 INO has developed infrared cameras incorporating custom-made sensors designed to measure forest fires. These make us well suited to playing a key role in forest fire suppression. Our high-level multidisciplinary expertise enables us to develop precision measurement solutions capable of withstanding the rigors of space. We have conducted controlled environment tests confirming our ability to detect fires and measure their intensity. And with our systems engineering expertise, we ensure all solution components operate seamlessly together.
Forest fires are a major environmental, economic, and human concern, and it is vital to be able to detect and measure them quickly. INO is the partner of choice for achieving this goal. Please feel free to contact me to learn more about our solutions and the ways we can work with you to tackle this important problem. Our five-step method enables us to work efficiently with our partners to develop and deliver the most effective solutions for their needs.